Biography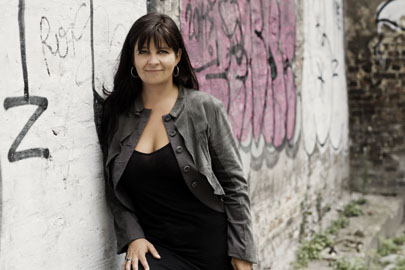 Born and raised in Copenhagen, Henriette Rostrup took her MA in Modern Literature and Philosophy from University of Copenhagen. After graduation she worked in Danish and international publishing, among other things at Gyldendal Publishers in Copenhagen and at the prestigious Melanie Jackson Agency LLC in New York City.
She made her debut in 2007 with the critically acclaimed short story collection Brood, where a couple of the stories have appeared in translation in American literary magazines, such as Bombay Review (South Asias biggest Literary Magazine), Coal Hill Review and World Literature Today. She was nominated for a Pushcart Award for the short story The Final Chapter, published in The Write Launch.
Since her debut she has published three critically acclaimed novels, Today and Tomorrow (2008), Shadows (2011) and A year of funerals (2015), which was longlisted for the European Union Prize for Literature and later chosen as the Aller Favorite. She is currently working on a historical novel: The Countess, to be published in August 2022.
She had her debut as a children's book author in 2018 with THE DEAD CITY-trilogy for middle graders, where Book 3: The Wolf Witch has recently been published.
She has also written an opera libretto for Den Fynske Opera and the play Fireburn for TeaterOperate in cooperation with Teater Grobin Copenhagen as well as the graphic novel The Lake, which was nominated for the Ping Prize as best debut.
She is the recipient of several grants including grants from The Danish Arts Council, King Christian the 10th Foundation, Krak's Foundation and residencies at San Cataldo in Italy.