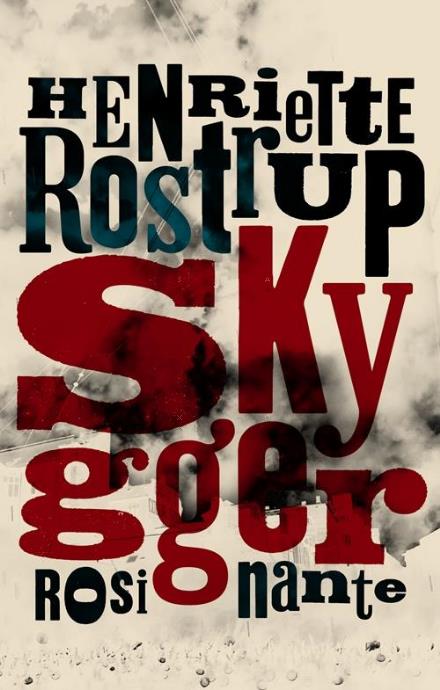 Late one fall night a boy is killed in a hit-and-run accident in Nørrebro. It is an accident, but the woman behind the wheel impulsively leaves the scene of the crime.
The hit-and-run driver is the local politician Benedikte, and there are no witnesses to the accident other than the fourteen year old Palestinian girl Rana, who runs of before the police arrives. Ranas teacher discovers that the girl has seen the accident and tries to get closer to the young girl. Benedikte also approaches Rana, as guilt and sorrow slowly tears her apart.
Shadows is a story of downfall, guilt and denial, and of how chance plays havoc with our destinies.
---
"If anything, the novel's portrait of Benedikte has more the character of an apocalyptic vision than of recognizable realism, and as such it functions effectively. The suspense value is high, the novel well written, and in the midst of an oppressive darkness of guilt and impotence, the author leaves room for a modest belief in love's ability to overcome."

Kristeligt Dagblad

"Henriette Rostrup's novel is a disturbing story of what happens to a person who suddenly finds herself in crisis. The description of Benedikte and how her world completely disintegrates is powerfully persuasive and cannot be shaken easily. It could have been you or I. A book that's quickly read, but not quickly forgotten."

Litteratursiden

"Bleak, bleak, beautiful
What are the consequences of killing someone? Lying, acting 100% selfishly? It's just not a pleasant everyday topic of discussion. Props then to what Henriette Rostrup accomplishes in Shadows, her narrative of fate and destruction. Nothing's black and white, and in its human landscapes and mournful traumas, nothing's simple. No happy endings here, just an utterly gripping novel in all its bleakness."

ALT for Damerne

"It's like following a Macbeth or a Richard III on his fated downfall - which in this case takes place in 2011in the Nørrebro quarter of Copenhagen. And Benedikte's transformation from responsible citizen and city councilor to spiritual - yet violent - orc is so remarkably communicated, her moods can almost make a reader's potted plants wither and drive the cat out of the room. A one-of-a-kind novel that trains its spotlight on a nuanced spectrum of guilt and responsibility"

bogvægten.dk

"Henriette Rostrup has written a brilliant and often intense portrait of a shattered human being."

Dagbladenes Bureau

"Shadows is linguistuically well-written and, especially in its depiction of people's inner psychological states, the author hits the nail on the head."

Fyns Stiftstidende

"What starts off as a highly emotional novel ends up being so thrilling that it's impossible to put down, and it keeps you checking over your shoulder just one last time."

bogblogger.dk

"The novel's strength lies in it's intense portrayal of Benedikte's psychosomatic breakdown, which leads to her being unable to figure out anything at all. Her symptoms and underlying sense of guilt are presented in a series of tense, dramatic descriptions. It's a somber, depressing book that with human warmth brings you close to the unprotected, defenseless existences that live in society's shadows."

Nordjyske

"The writing style and intensity are reminiscent of Elsebeth Egholm's books, just as the theme in Christian Jungersen's The Exception, in which a traumatized individual slowly undergoes a transformation and breakdown, remains in the back of the reader's mind. An eminently readable, meaningful, thrilling novel whose gorgeous prose brings its characters to life. Warmly recommended."

Lektørudtalelse

"Shadows is a novel filled with guilt, secrets, and shadows of the past. With utter believability, Henriette Rostrup describes Benedikte's fall from an engaged politician, wife, and mother to a psychologically unstable woman suffering from angst and paranoia. It seems spookily realistic, and it feels a bit frightening that a mistake can lead to such misery and sorrow."

bogrummet.dk

"Henriette Rostrup has a knack for depicting people in panic situations."

Politiken

"Henriette Rostrup has written an extremely unsettling novel that perches at the edge of the crime genre, while at the same time her depiction of Benedicte's guilt and shame paints a fine picture of the immigrant environment. Several of the secondary characters are exceptionally well rendered, but the thing that grabs you is Benedicte's human downfall."

Jannik Lunn, bogpusheren.dk