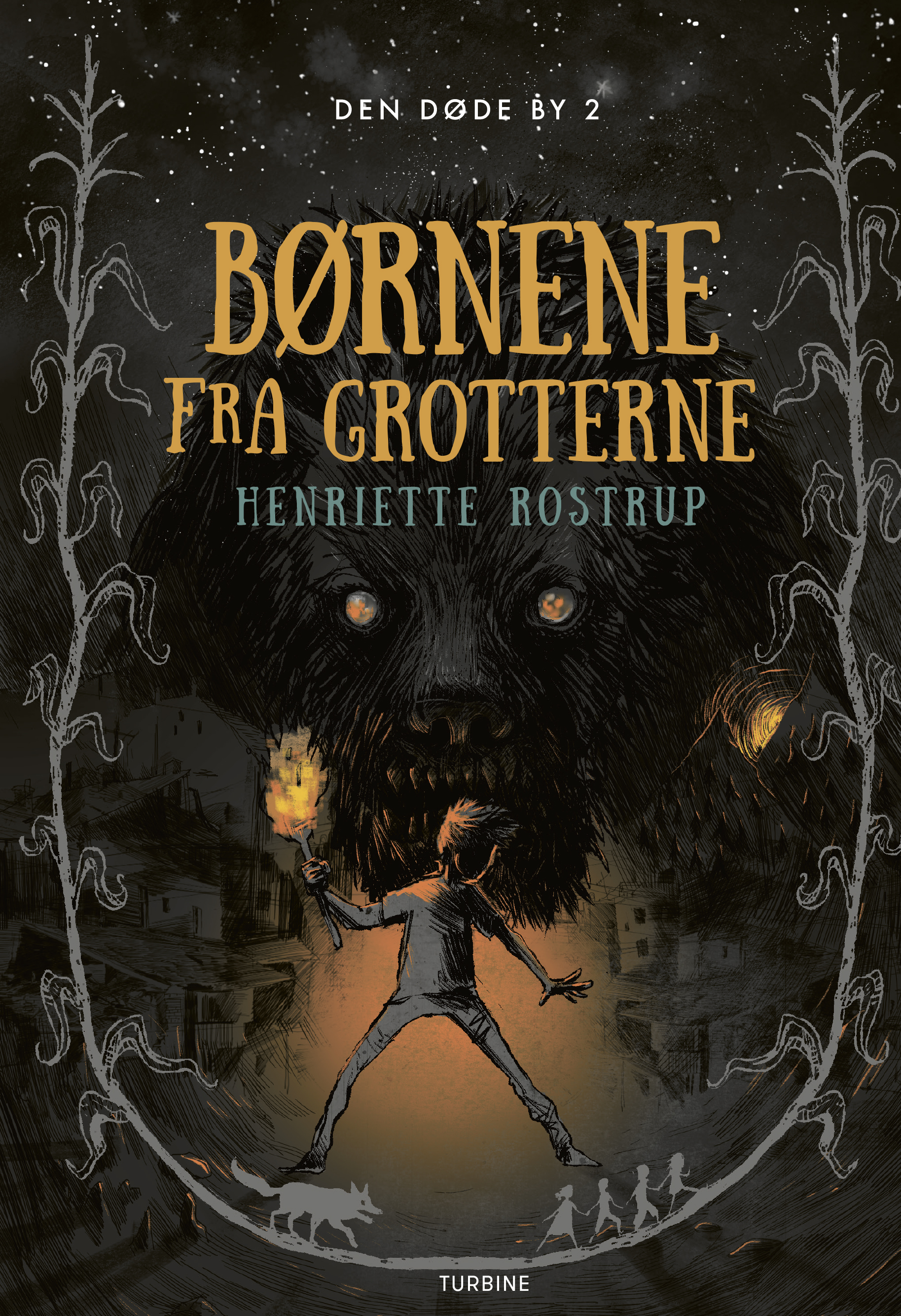 The dead City, book 2: The Children of the caves
Alif, along with several other children, is being held hostage by the People—the adults who live on the Other Side who've lost their ability to love. Just as there are no longer any adults in Alif's world, there are no longer any children among the People. They kidnap children and imprison them in dark caves, and the children's long, lonely days are interrupted only by brief visits to the Mothers, who with dead eyes and rough hands desperately try to play with the frightened children.
Alif is haunted by dreams of his friends back in the crematorium, and he's filled with doubt. Is he really the Boy who can stop the wolves and the sleeping sickness that took the lives of the adults in his own world? And can he save the children of the caves? He doesn't feel like a hero, and anyway, he can't do it all alone. As luck would have it, he meets two other children in the caves, Alta and Sita, and together they devise a plan to escape and make their way back to their own world.
THE CHILDREN OF THE CAVES is the sequel to THE BOY FROM CREMATORIUM D, the second book in the dystopian suspense trilogy The Dead City.
"The Children of the Caves is a joyride. Truly a cool, desolate atmosphere with round and believable characters."

Weekendavisen

"This is a well-told story and I can't wait to find out how the series concludes. Which society, I wonder, will Alif and the others end up in? I'm looking forward to seeing how a few of the strands from book 1 are picked up and threaded through the series. I highly recommend this series!"

trolderier.dk

"It's a fine story and I recommend it to 11-15-year-olds who like captivating and scary horror and suspense… a nerve-wracking story about children on the run, filled with darkness and dread. I really liked the protagonist with his sense of humor and innocence. All in all, a spine-tingling tale of friendship, captivity, and escape."

hyggelit.dk

"Yet another well-written and easy-to-read volume in the series. It maintains the same somber tone, but for those who like book 1, that's to be expected."

Danish Library Association

"Henriette Rostrup is a compelling writer, and this is a thrilling story."

gyseren.dk

"The story is told in first person via Alif, and it's a bleak, sometimes hopeless situation he's in. Luckily he finds strength in his friendship with Alta and Sita, and when he gets the chance to escape, he grows with the challenge.

The first two books are almost completely different stories, and we're left with many loose ends at the conclusion of THE CHILDREN OF THE CAVES. What about the witch Grimelda and the wolves in Alif's world? Who is the girl Linnea? Where are the children from the People's land? And are all the adults in Alif's world dead?

I'm excited to see if Rostrup answers all these questions in the final book. I hope so, because the build-up is really strong.
"

litteratursiden.dk